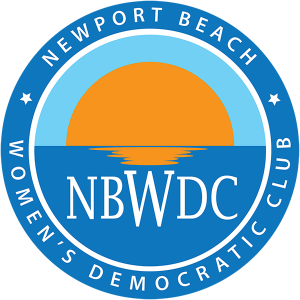 Serving the Democratic Voice of
Newport Beach
and Neighboring Communities
Follow @NBWDC on Facebook, Instagram & Twitter
2020 Election Central
Action Opportunities & Resources
Your Call to Action. 
Sign up for one or more of these options.  No time to lose.  This is the election of our lifetime … all hands on deck!
For volunteer opportunities to:
Write Letters to Editors … a variety of local press outlets for your consideration
Write local voter letters and postcards
Make phone calls … our greatest need in this COVID-19 environment

Get your free sign when you:
Sign up for our Signage Taskforce (facilitate getting local candidate and Biden/Harris signs to as many voters as possible)
So easy with ActBlue!
Or use this mail-in form if by check
Writing Letters to Editors
Democratic Party of OC 
Endorsements & Ballot Measure Recommendations
League of Women Voters
California Ballot Measure Recommendations
Mailing Address & Phone
Newport Beach Women's Democratic Club
P.O. Box 11761
Newport Beach CA 92658
Voicemail or Text @ (949) 423-6468