NBWDC Virtual June Meeting
Celebrating Pride Month & Member Small Business Owners

Our June 24th monthly meeting will celebrate Pride Month and spotlight one of our NBWDC members who is also a small business owner.  Radiant Health, a compassionate heath care provider for all, especially the underserved LGBTQ community, will be represented by NBWDC member Haley Horton.  And NBWDC member Carrie Freitas, owner of Kitchen Table PR, will share highlights and challenges of being a small business owner. Please join us for this informative virtual meeting.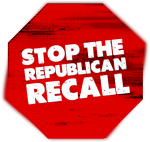 BEST DEFENSE AGAINST THIS RIDICULOUS RECALL?
A GOOD OFFENSE!
Promote through social media how much you appreciate our Governor! Here are some facts for you to amplify next time you are on your favorite social media platform:
Hashtag: #CAcomeback  Tag: @CAgovernor
●  Governor @GavinNewsom is helping Californians get back on their feet. In his #CAcomeback plan, two-thirds of Californians will get a $600 stimulus check, low-income families will receive 100% rent relief, and billions for back-owed utilities.
●  California's recovery is underway and @CAgovernor Newsom is helping Californians get back on their feet. His #CAcomeback plan includes the biggest state tax rebate in American history, 100% of back-rent & $ for overdue utilities for low-income individuals, & more.
●  CA won't just recover from the pandemic – with @CAgovernor Newsom's vision, we will thrive. The #CAcomeback plan provides 2/3 of Californians with a $600 check, helps low-income Californians with 100% of back-rent & overdue utility bills.
●  California's recovery is underway but we can't just go back to pre-pandemic life. @CAgovernor Newsom's $100 billion #CAcomeback plan will help low & middle income families recover from the COVID-19-induced recession.
●  California's recovery is underway and @CAgovernor Newsom is helping Californians get back on their feet. Under @GavinNewsom's $100 billion #CAcomeback plan, the Golden State Stimulus would be expanded to allow 2/3 of Californians to benefit from a $600 stimulus check.
●  Low-income Californians who struggled to pay their rent due to #COVID19 would have 100% relief under @CAgovernor's $100 billion #CAcomeback plan while giving them billions to pay overdue utility bills.
A Call to Action
Protect Women's Healthcare Choices
We have an entire page dedicated to this important issue.  To read more and find out what you can do to help, visit our Healthcare Choices page.
The Newport Beach Women's Democratic Club stands in solidarity with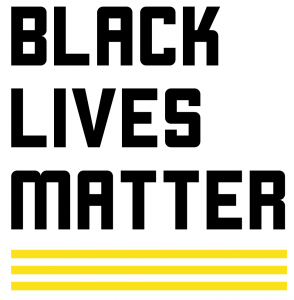 Selected resources for anti-racism and social justice information, donations and actions.
Lend a Helping Hand
COVID has exacerbated the alarming growth of underserved individuals and families in our communities. We ask that you consider a donation to one of these important organizations. 
WISEPlace is a leader in ending homelessness for unaccompanied women through housing solutions and empowering wrap-around services that provide a path toward personal self-reliance.  
Due to COVID-19, they are not accepting drop-off items.  However, they have posted several different Wish List options, and accept financial donations as well. Please visit WISEPlace.org for details.
Thousands of people in Orange County are for the first time receiving food assistance due to the pandemic. This new demographic of people in need has created an unprecedented demand for food here and across the country. Stepping up to meet this need locally, Second Harvest has been creating in meeting these new demands.  There are many ways you can help support their efforts.  Visit their website FeedOC.org to select one or more options.
Membership Has Its Benefits
Receive full Member benefits, such as voting rights, members' only news, invitations to special events and free admission to our monthly meetings.
Membership is valid from January 1 through December 31 each year.  Several membership categories are available (see below).  And you may conveniently pay for your Annual Membership by either credit card or by check. 
Member dues are $50 (effective April 1, 2021)
All genders are welcome to join

If your registered party affiliation is other than Democrat, we are happy to consider your application. Please contact NBWDC for more information.
If you are a Veteran or full-time Student, please contact NBWDC about rate options.  Appropriate verification will be required.

 
We offer three easy payment methods, including recurring annual payments with both our online options or through your Bank's online Bill Pay feature when you pay by personal check.
Donations (GOTV & General Fund)
We rely on support from Democrats in all our local communities, even if you are not an NBWDC member.  GOTV donations are earmarked for voter education, voter outreach and supporting the campaigns of our local Democratic candidates. General fund donations are used for all other projects that help promote Democratic and progressive values, including event sponsorships, improvements to our communications infrastructure and so much more.
All donations, large and small, are put to good use.  Whether you donate a roll of stamps, make a recurring monthly or annual pledge, or a one-time payment by credit card or personal check, we appreciate each and every one.  Please use the links below for these types of donations.  Thank you! 
Member Contact Information
Have you moved or changed any of your contact information?
We are required by our Club Charter to maintain accurate contact information for all our members of record.  If you have recently moved, changed your name, email address, phone number or any other voter registration information, please let us know using one of the following options:
Thanks for helping us stay in compliance with the California Democratic Party requirements.
Our Big, Blue, Local Team
Take a look at all we've accomplished over the last couple of years . . . and having fun while we did!  Just click on the photo below to start the Photo Slideshow of just a few of the things that energized us to GOTV and win BIG & BLUE!
2021 Club Officers & Committees
Officers
President:  Laura Oatman
Vice President: Kathleen Andrews
Treasurer: Phoebe Loos
Secretary:
….Corresponding Secretary: Deborrah Lugo
….Recording Secretary:  Karen Tringali
………Assistant Recording Secretary: Maureen Rust
Officer Positions Available for 2021-2022 Term 
Recording Secretary: 2-year Term
Corresponding Secretary: 2-year Term
For roles and responsibilities, please see Bylaws Article VIII below. 
Please apply here*
*Only Members in Good Standing shall be considered for officer positions:  a registered Democrat who is a self-identified female, and a member for at least three months, and attended at least one meeting as a member during that time. 
Committees 
View our current Committee Listing here
Bylaws – Ratified & Adopted March 24, 2021
Summary of Bylaws
Full copy of Bylaws
Privacy Policy
Available here
Past President Roster
Immediate Past President: Tara Steele 
Past President: Rima Nashashibi 
Past President: Mridula Udayagiri
Past President: Jean Hastings Ardell
Founding President: Dr. Suzanne Savary
Mailing Address & Phone
Newport Beach Women's Democratic Club
P.O. Box 11761
Newport Beach CA 92658
Voicemail/Text @ (949) 423-6468
Committee Opportunity
Our club's mission is to provide a forum for civil political discussions and promote and participate in activities that help educate members about local, regional, and national issues.  One way to  help support our mission is to serve on a committee.  We have many opportunities for you to showcase your skills and passion.  For example:
Communications & Social Media
Events Planning
Membership Outreach 
Governmental Activism 
Voter Outreach . . . and more
If you have an interest in any of these areas, please let us know.  Send us an email or leave us a phone message (949.423.6468) and the appropriate committee chair will respond to you directly.
Voters & Candidates & GOTV
Voter Registration

Since the last election, have you:
Turned 18 and plan to vote in the upcoming elections
Changed your address
Decided to change your party affiliation
If you answer yes to any of these questions, don't forget to register or update your voter registration. There are several helpful online tools and forms which can be found here at OCVote.com.
New OC Voting Procedures for 2020
2020 voting procedures will change, allowing more options and more voter-accessibility.  For information on new Vote Centers, Voting by Mail and more, read here.
Help us GOTV for November 2020
Your financial support, large or small, will help us fund our Newport Beach campaign support office, materials and events; all crucial in turning out the biggest number of Democratic voters ever!  
Speak Up!
Letters and calls to our legislators, letters to editors, Social Media postings, conversations with friends.  These are all important tools to help get the word out and building support for issues that are important to women and Democrats.  Find an issue you are passionate about and do your part to join in the conversation.
Local Press Contacts

Elected Officials – Federal and State

#StandwithPP Campaign (Planned Parenthood)
A Powerful Video – Marginalized Voters on a Global Scale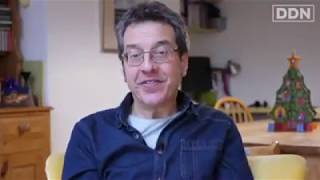 "Why Labour lost the election" by George Monbiot
George Monbiot is a British writer known for his environmental and political activism. Though he was born to privilege he is known for his writing on the effects of corporate greed on the environment and the political process. In this video he shares his opinion regarding why all over the world peoples appear to be voting for marginal and autocratic individuals rather than competent leaders. His analysis really gives the viewer pause to think about what is the cause of democracies behaving in an inexplicable way. It is his opinion and not everyone will agree with what he has to say, but it is an interesting perspective.  Our thanks to long-time NBWDC Member Saboohi Currim for sharing this powerful video with us.
Newport Beach City Government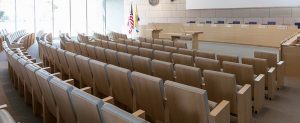 City Council Meeting Recaps
By Kathy Andrews 
NBWDC Government Activism Committee Chair
City Leadership Email Addresses
Our Mission
Our mission is to provide a forum for civil political discussions and promote and participate in activities that help educate members about local, regional, and national issues.
Our Club
The Newport Beach Women's Democratic Club was formed by a small group of like-minded Democratic women who were brought together by their desire for civil discussion around political issues. Within a short time, our club grew and became a notable presence in the Orange County Democratic community.
We promote democratic values through activism.  Our work includes get-out-the-vote efforts, presence at community events, and sponsoring forums for Democratic candidates as well as candidates for non-partisan offices.  We also speak publicly and take part in demonstrations. 
Club membership is open to women who are registered Democrats.  We also welcome registered Democratic men as non-voting associates.  While most members live in Newport Beach, we also value those from surrounding Orange County communities.
At our meetings and events, we welcome those who wish to be benefactors of our Club regardless of party affiliation.
For more information about our Club and Membership, please fill out the Contact Us Form above.
Our Privacy Policy is available at http://www.nbwdc.org/privacy-policy/
Our Accomplishments
The Newport Beach Women's Democratic Club was chartered by the Democratic Party of Orange County in February 2008.  Since then, we have accomplished much.  Here are a few of the highlights: 
Hosted 2016 Candidate Forums for Federal, State, Local and City elections
Worked directly with local elected officials to help support important legislation
Worked as a founding member to create the California Alliance of Democratic Women's Clubs
Supported our founding president's campaign for 48th Congressional District in 2016 and 2014
Staffed the Democratic Party of Orange County's voter registration booth at the Orange County Fair each year
Recognized by Planned Parenthood in 2015 as part of the OC Women's Coalition for work against abortion bans
Participated as a partner in the OC Women's Coalition against abortion bans at Hoag Hospital after its affiliation with St. Joseph's Catholic Hospital
Joined women's groups from around the county in 2014 to protest the U.S. Supreme Court's Hobby Lobby decision
Honored as Coalition Partner of the Year in 2011 by Planned Parenthood of Orange and San Bernardino Counties for our support of their organization.
Newport Beach Women's Democratic Club
Post Office Box 11761
Newport Beach, CA 92658
NBWDC.org
Voicemail/Text: (949) 423-6468
Paid for by the Newport Beach Women's Democratic Club, FEC ID# C00570168
Copyright Newport Beach Women's Democratic Club (NBWDC).  All rights reserved.